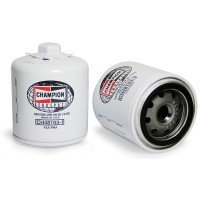 Oil filters
Reference: AA48103-2
1 cartridge AA48103-2 Tempest screw-on oil filter.
Reference: CH48103-1
1 cartridge Screw-on Oil Filter CH48103-1 Champion. Replace the oil filter element. Easy to install. Save time and clean. Approved by the Federal Aviation Administration (FAA). The customer told Champion Aerospace that the standard oil filter height would make it difficult to install the filter in some engine applications.